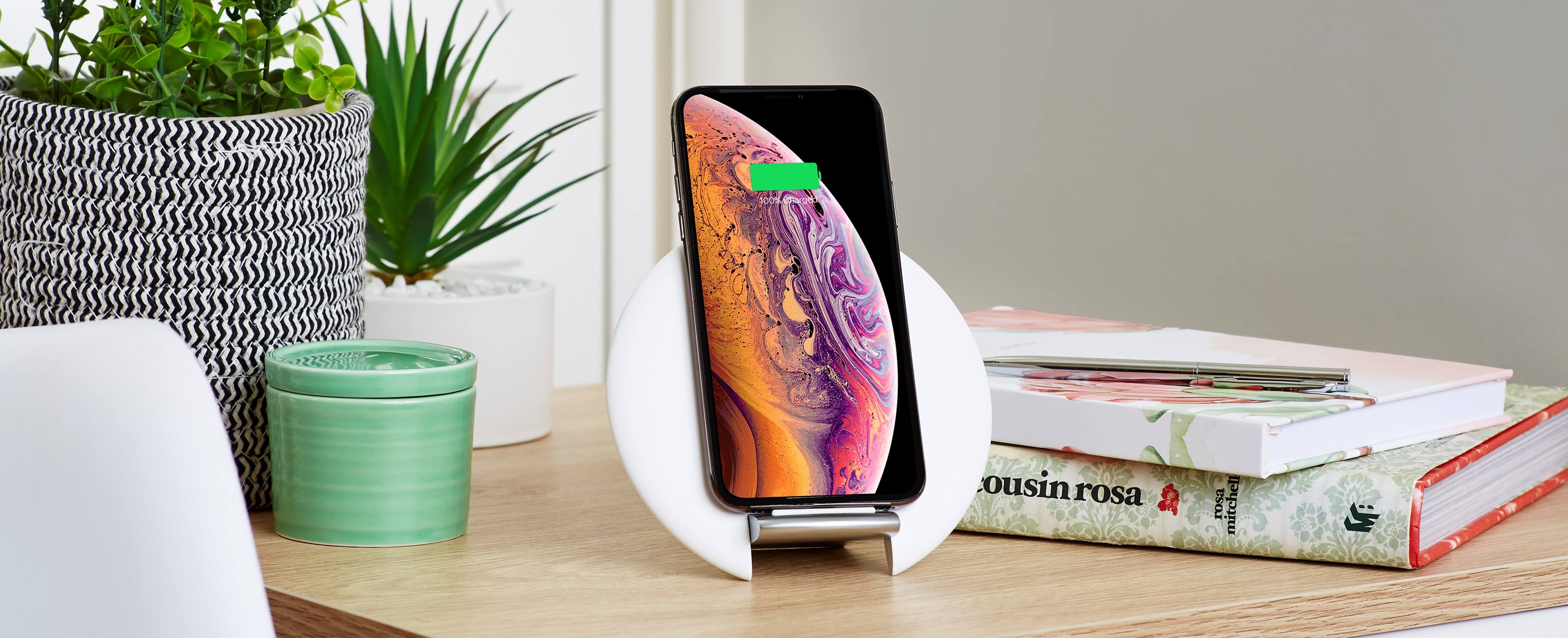 Wireless charging is taking the tech world by storm and it has become an expected feature on high-end smartphones.
The latest iPhones and Samsung Galaxy's all feature wireless charging capabilities as well as other popular smartphones such as the Google Pixel, Huawei P30 and many more.
Wireless charging, in essence, is a very simple task. However, there are a couple of tips and tricks to make wireless charging a seamless experience.
1. Ensure your phone is centered on the charger
The copper coil which creates the magnetic field that charges your device is almost always in the middle of wireless chargers. This means your phone must be centered in the middle of the wireless charger in order to work correctly.
2. Use a compatible case (less than 3mm)
Cygnett wireless chargers work with phone cases that are less than 3mm thick. If your case is thicker than 3mm you will need to remove your phone from the case to wirelessly charge.
Using a thick case will also cause more heat to be generated - and many smartphones have a built-in safety feature that stops charging if the temperature gets too hot.
3. Don't charge when using a case holding credit cards
If you're using a phone case that also holds your credit cards, make sure you remove these before wirelessly charging. The electromagnetic fields may demagnetize the stripe on your cards so it's best to remove prior to use.
4. Avoid placing in direct sunlight
As mentioned before, if your phone gets too hot it may stop charging. Charging wirelessly in direct sunlight may cause this, so if possible, please keep out of direct sunlight.