Compatible Pairing Mode is an alternative way to add your Cygnett Smart devices, should you be experiencing difficulties adding your smart device due to having a 2.4/5 GHz dual-band Wi-Fi connection. Please note that this feature is currently only on the Android platform; for iOS users, please click here.
To get started, ensure you are connected to your Wi-Fi network, then tap on the 'Compatible Pairing Mode (AP)' towards the bottom of the screen.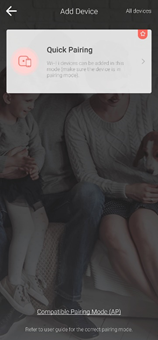 Ensure that your smart device is in pairing. If you are unsure on how to set it into pairing mode, please refer to the user manual. Once the smart device is in pairing mode, tap 'Next'.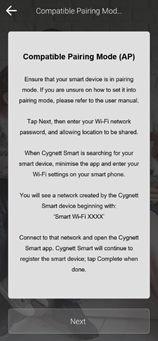 Your Wi-Fi network name should already be pre-filled. If it has not, allow location permission to be shared with the Cygnett Home app. Then, proceed to enter your Wi-Fi network's password and tap Next.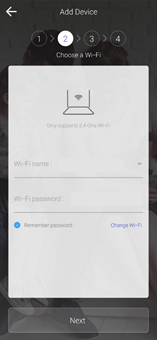 When Cygnett Home is searching for your smart device, minimise the app and enter into the Wi-Fi settings on your smart phone. You should see a network created by your Cygnett Smart device – tap on the network to connect.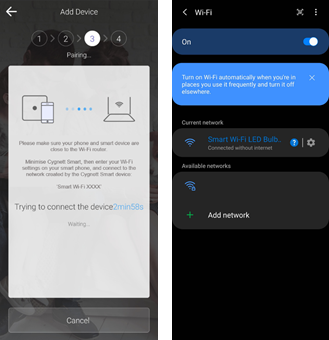 Open the Cygnett Home app again, and the app should find your Cygnett Smart device and continue to register the smart device.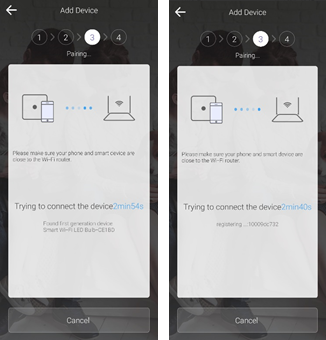 Once it has been registered, give your smart device a name. Your smart device is now ready to be used.